Convert Normal Text into Random Font Styles Using Random Font Generator
☮♜ ŕÃŇđ𝐨м ℱ𝓸𝕟𝕋 𝑔𝒆nεŕάt𝓸ℝ 😳👺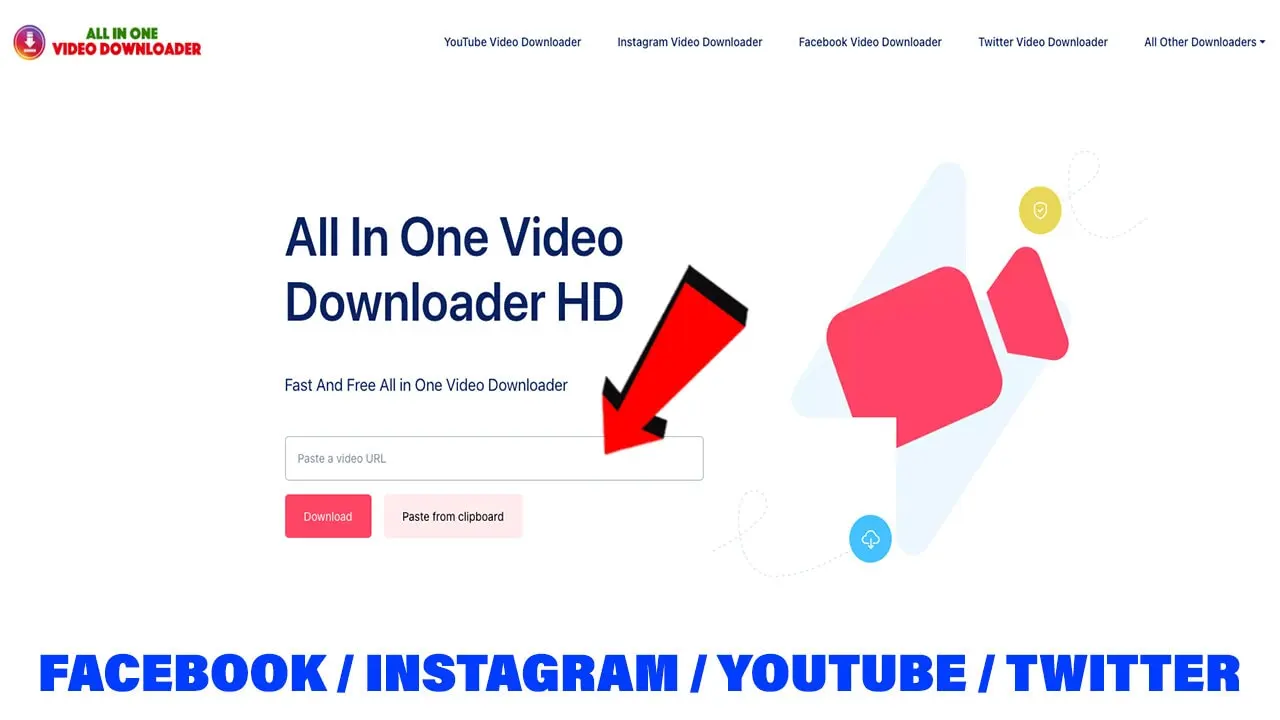 Font Changer Guru is the best random text font generator that changes your simple text into a different random fancy text in just a couple of moments with cool variations of rare font text.
There are millions of digital device users that use mobiles, tablets, and Personal computers for different kinds of work. It is noted that thousands of them use random fonts in their writings. It can be blog writing, caption writing, or any description writing.
What if someone wants to make their writing more effective and attractive? There can be many ways to make their writing more effective, but the best one can be to make their font style unique and catchy. This can attract the readers to their uniquely styled text.
We have designed a random text fonts generator web online tool to make the text more eye-catching. It will help you to change your text easily without wasting any time and focus on the quality of your content because the content is the king-like aesthetic fonts generator makes every simple text more catchy for aesthetic posts.
We let our users free to concentrate on their quality and not spend enough time changing random fonts. Random text fonts generator web tool gives to take this work for you. It will provide you and text font types from which users can pick the best one according to their needs.
What is a Random Font Generator?
Our text font generator is a specially designed font randomizer that changes your text into random fonts for you with different font verities. Its user-friendly search bar makes it very easy to use. Anyone can get different beautiful text in just a few moments. Stylish font generator is also our top trending font changer. Also, use it to change simple font styles.
Why Choose Our Random Font Generator
You have many reasons to choose our random font generator. The most important reason is that if you are looking for a random font picker, you are in the right place. We provide many random font styles with different variations. Every variation is unique because every new variation uses special ASCII letters to generate additional text styles.
Due to different variations, users have many options and varieties of font styles. It can provide a lot of random fancy text and users can pick the most suitable one according to their taste, which makes our tool unique from other font generators.
Uses of Random Font Generator
This font randomizer can be very useful for graphic designers. They have to design many banners, logos, and video titles. They can get help from here. To get different unique ideas, use Font Changer Guru, which changes different texts for font lovers.
Use of Different Text Generators on Social Media
One of the most users of social media platforms is Facebook, Instagram, and Twitter. Millions of users daily use these platforms to share their visual and contextual content. Almost everyone shares their visual content with some contextual content too. This contextual content can be a caption, description, or comment in the comments section.
Whatever the reason, if anyone wants to make their content more eye-catching, they must use different font-styled text in their writing. It can get the attraction of readers and can help you to make your content viral.
Brands understand the importance of these social platforms and can generate more sales. They advertise their products to make them eye-catchy; they use different kinds of random fonts, making their posts more interesting to users.
Design Movie Posters
Hundreds of movie posters are designed every year. Poster designers can also use our random font changer to get unique ideas of text styles that they want to use to write titles and descriptions on posters.
Random Font Text Generator Copy and Paste
One of the best reasons to choose our font changer is that it is very easy to use. What font lovers just have to do is copy and paste fonts. Write or paste your normal font text into the search bar.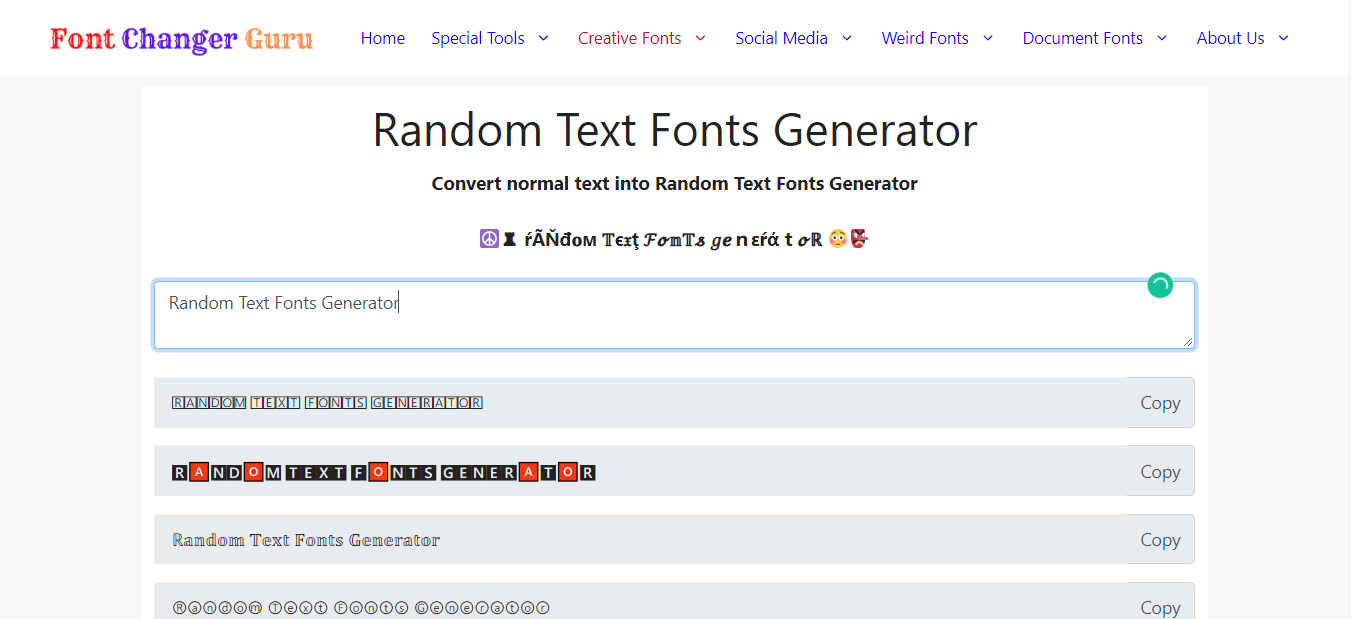 Font changers will generate many different cool variations of the font from which users can choose the best. To pick you're selected, click on the "copy" button, which will be in front of every variation.
Real-Time Stylish Random Font Changer
The amazing feature of Font Changer Guru is that it changes simple text into a random text in real-time, which means when anyone is writing text in the search bar, this font converter starts changing instantly. It can save many valuable users' time.
No Need to Download Any Extra App
Normally if anyone wants to change simple fonts into different font styles, they download some find font changer app, which takes time to download and installation which takes time and will also cover some storage space of your device.
Not to worry about at all when users are here. Use this font changer and get what you want with the best user experience without wasting time.
Compatibility
Last but not least, our search bar is also mobile-friendly. It means if anyone uses this tool on any kind of digital device like Mobile, Tabs, or personal computer, our tool will be compatible with every device, which makes our tool the first choice.
Conclusion
A random text font generator is a user-friendly font changer tool that changes simple text into a random font style with different variations. The most important thing is that picking the best font of the user's choice is easy.
Users have to type text in the search bar and can get different varieties of fonts from where they can copy anyone of their choice by just clicking on the "copy" button.
How to Get-Random Font Styles?
Using the Font Changer Guru search bar, anyone can generate random font text styles. Enter the text and enjoy different variations. Pick the best one according to their need.