Convert normal text into Hacker Text styles Using Hacker Text Generator
🐝ඏ Ĥ𝐀𝒸Ҝ𝒆ⓡ ţⒺ𝐗t 𝑔€ᶰ𝓔яⓐ𝐓ⓞг ♠👊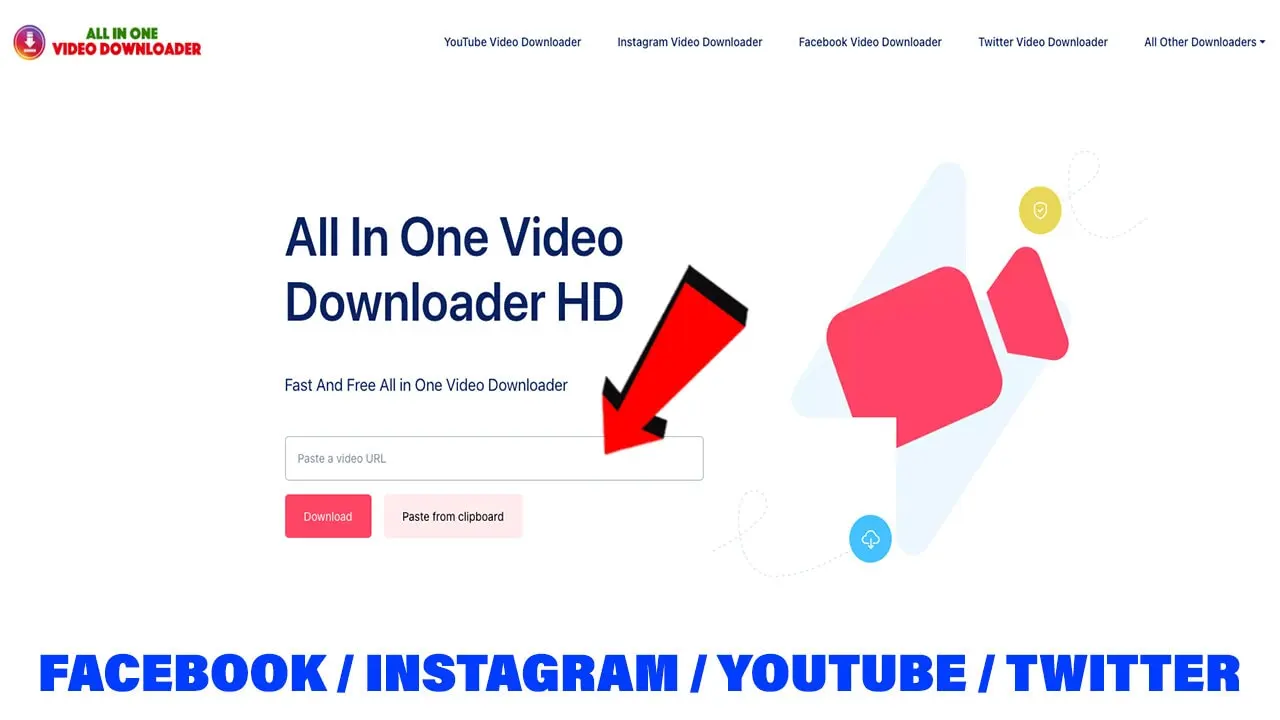 Hacking text can make any contextual content more attractive and eye-catching. Hacked words are actually advanced for glitched text font styles. It has a more catchy appearance than glitched that's why it is also trendy among gamers and social media users.
Gamers use these special hacking texts to make their gaming profile usernames more attractive. There are millions of social media users, probably you are also daily active social media users. You must have seen some kind of social media profiles using unique kinds of text styles, that alphabets you would never see on any normal keywords.
Aesthetic fonts generator, Zalgo text generator, and PUBG stylish text generator are our top trending font changers which will also help you to get some cooler font styles. Try them once to make your contextual and gaming content more attractive.
Because their profile owners might use hacked words to write their social media profile username, you can also write your social media profile name using our hacker text generator.
Why Choose Our Hacker Text Generator
There can be many reasons to choose our hacked text generator. The biggest can be that our hacking text generator is very user-friendly. Its unique search bar provides the best experience for everyone. Anyone from any age group like youngsters, teenagers, or old ones can also easily use it to get hacked words without facing any issues.
Use of Hacked Text Generator
These cool hacked words can be used for different purposes. You can make any hacking prank with your friends, make any social media profile name unique so that no one can search it on any platform, hacking text can help you to write social media account unique bio, can help to write any special comment in hacked words to get the attention of others.
Different Fonts Styles of Hacked Words
There is another important reason to choose our hacked text generator, we provide different font styles of hacked words. This means that users can enjoy multiple options and get the best one according to their taste or according to their project needs. We have used Unicode to collect the best options for our users to provide quality and quantity on a single platform.
Hacking Text Copy and Paste
We care about the time of gamers, they just want to focus on their battles and not have must time to waste. That's why we have designed our hacker text generator in such a way that it will help users to get faster what they are looking for.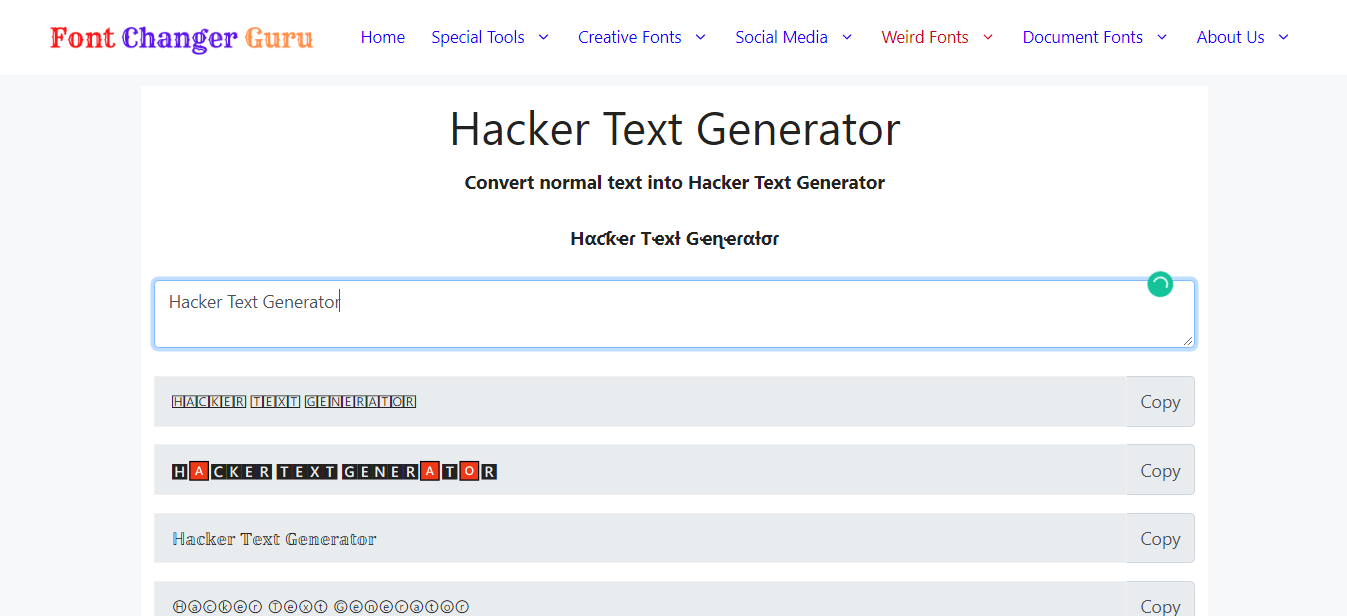 What you have to get hacked words are copy and paste fonts. Simply paste or write your boring text into the search bar. Hacked text generator will provide instantly different hacked text variations, every variation will contain the copy button in front of it. You have to get the best option to click on the "copy" button.
No Need to Download Any Extra App
There are many font changer apps but the main issue with them is that they waste much time. When we have to change any text style we first have to download and install any extra application on our device which will take some time in this process and also takes up some storage space on your device.
There is no need to download any extra applications on your device. Instead of using these applications simply use Font Changer Guru to change simple text styles into a wide cool stylish font style within just a few seconds, without wasting your single seconds.
Hacker Text Generator Compatibility
Our hacked word changer is compatible with big and small screen devices like mobiles, tablets, and personal computers. Its mobile-friendly search bar efficiently works on all mobiles as it works fastly on a personal computer's big screen.
Conclusion
Our hacker text generator will change boring text into cool hacked words to make your text look cooler, within a few seconds with different stylish variations. Just copy and paste to get your favorite hacker text.