Convert Normal Text into Fonts for Youtube
🎃🐣 𝐅σᑎtѕ ᖴ𝑜я Ў๏𝔲ţᑌ𝓑ⓔ ♖💔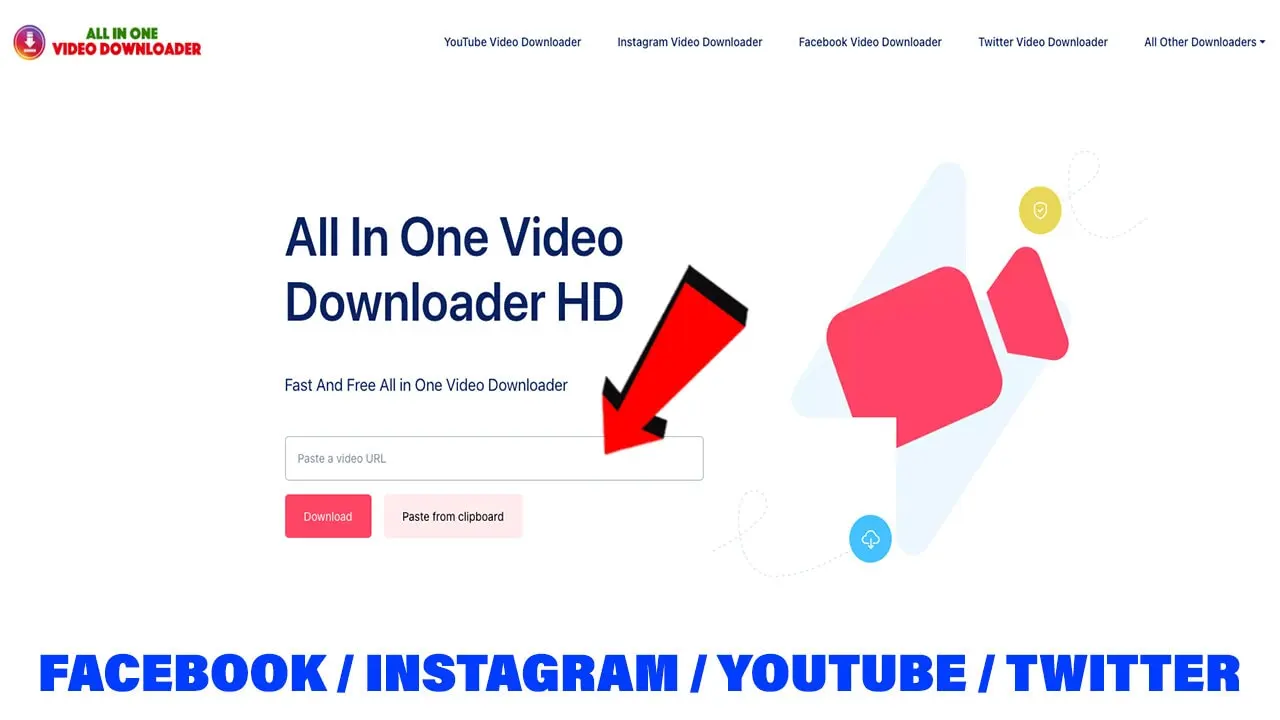 Change any simple text into the best fonts for youtube titles within a few seconds. Get different variations of the youtube font style and pick the best one. Just do copy and paste to get different fonts for youtube.
YouTubers can make their video titles more attractive to get more video views. What they have to do is use different youtube fonts to make their titles and description more catchy. When it attracts viewers, they will feel excited about video content too.
Our number font generator can change your simple numbers into cool and style numbers, making your youtube video description and titles more attractive.
Why Choose Our Fonts For Youtube Changer
There can be many reasons to choose a font changer guru. One of the best reasons is that our youtube text font changer tool is very easy to use. Users from any age group can easily change their text into different youtube font styles. It provides the best user experience due to its easy and user-friendly interface. Instagram font generator is another trending font converter, you must try it for Insta stylish posts.
Different Fonts for Youtube Styles
Another big reason is that we provide different cool variations of youtube text font styles. We use Unicode to get different representations, each font is unique because of different font letterings. Users can enjoy many options and get the best one suitable for their project.
Best Youtube Comment Font
Many special youtube comment fonts are specially added to our collection to make any simple comment more attractive and get viewers' attention. Channel owners can write more details in cool youtube stylish font styles to make it catchy. We also have a Facebook font changer; it changes text into special font styles for Facebook that you'll love.
Any catchy comment will definitely get the attention of all viewers, and they can easily get important details. But if anyone subscribes to any channel and wants to Conway they are any particular message; they can also make their comment special using youtube comment font.
Youtube Font Copy and Paste
The feature that made font changer guru more efficient is copy and paste fonts. Anyone can change their simple text into different stylish cool text font styles within just a few moments. What they have to do is write or paste their simple text into a user-friendly search bar.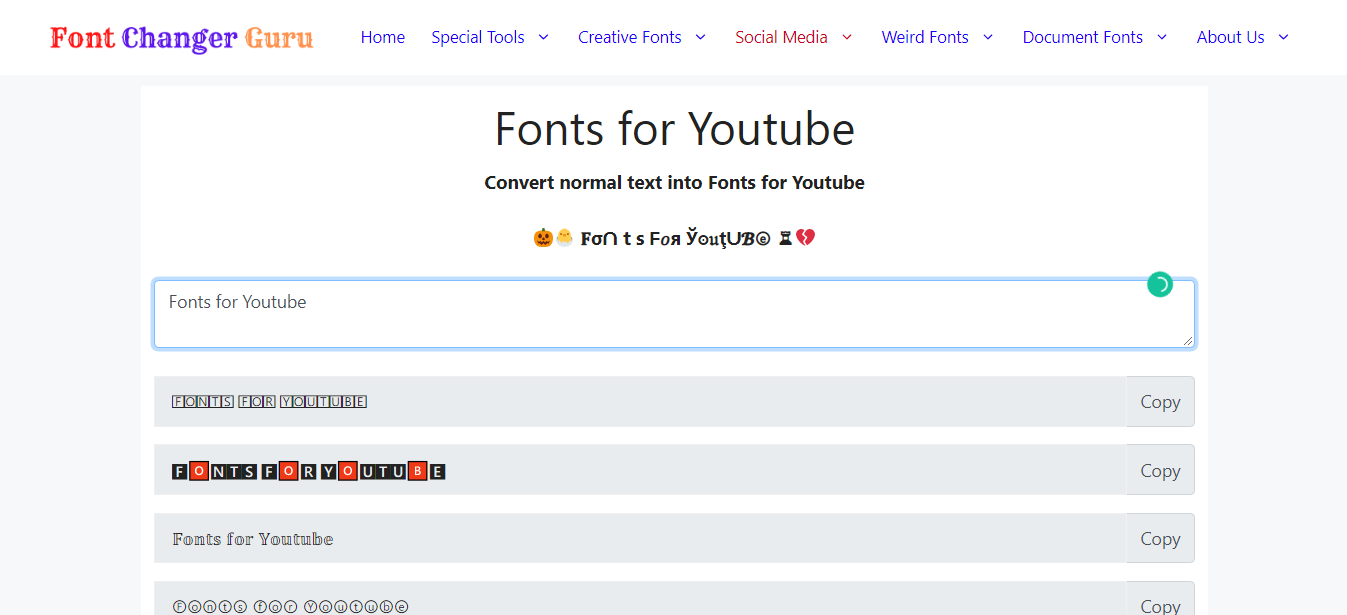 It will provide cool different font style variations. Each variation will contain the "copy" button before every variation. Click on that variation's "copy" button that users want to copy. 
Use of Youtube Text Fonts on Social Apps
Youtube font style can also many any social media post more eye-catching. Anyone can use different fonts for youtube to write their social media post caption. Social media platforms can also help to grow youtube channels. Share video links on social media accounts and write catchy captions using stylish youtube text fonts.
Online Youtube Text Maker
We care about users' valuable time, so we have designed the font changer guru so that anyone enters text into the search bar. It will immediately convert it into different font styles without wasting a second.
No Need to Download Any Extra App
As applications take time to download and install. As we have committed that we want to save users time, that's why there is no need to wait to download and install any extra application on their device. Change their text into cool youtube fonts online.
Compatibility
Font changer guru is compatible with every digital device. Its mobile-friendly search bar is designed so anyone can use it on a Personal computer or any big or small mobile screen.
Conclusion
We are providing different fonts for youtube, with amazing variations. These variations are also compatible with other social media platforms too. Anyone can copy and paste any variation suitable for their project.